Innovate construction sites with AR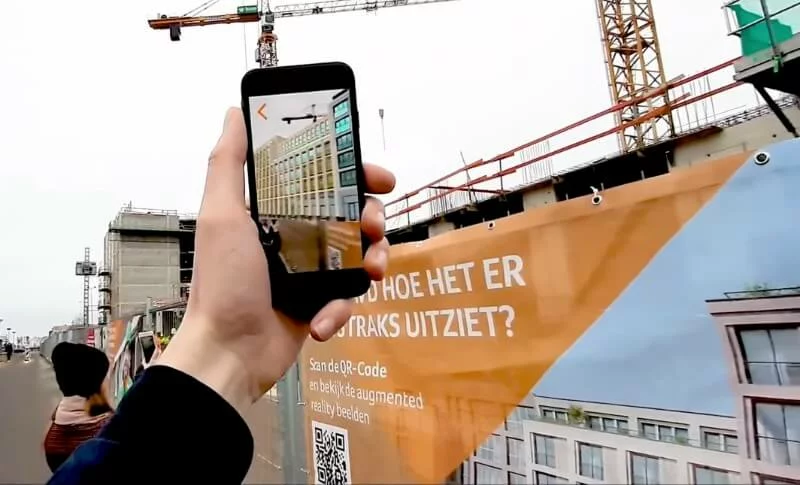 In 2020, BAM Wonen started the construction of 600 new apartments in Utrecht Leidsche Rijn, the Netherlands. For this we made it possible to view the end result while the construction was still in full swing! After scanning one of the QR codes, which are placed on various construction fences, the residential complex is visualized in Augmented Reality (AR). This way passers-by can view the building while construction has not yet been completed, which leads to great, positive attitudes among the public.
Not at the construction site? No problem!​​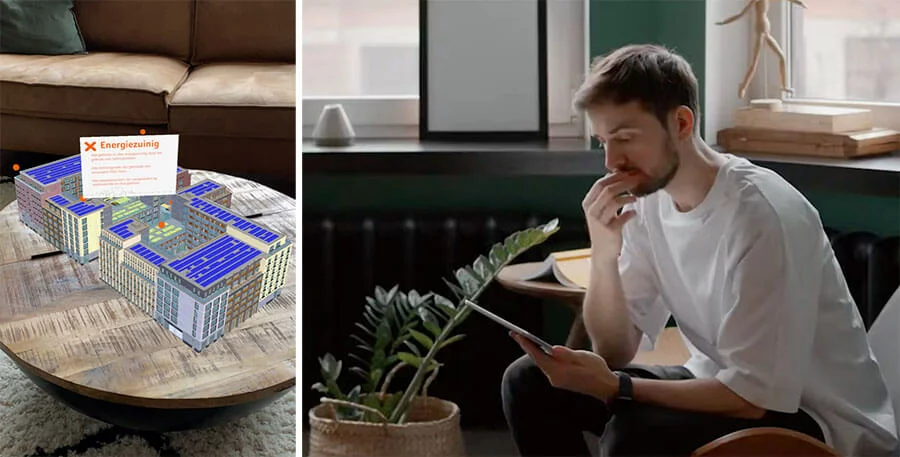 If one wants to see the end result, but is not on the construction site, that is not a problem. With this AR application we have made it possible to access the building anytime, anywhere. You can even take a look at the high-quality complex in your own living room.
Visualizing complex 3D models with AR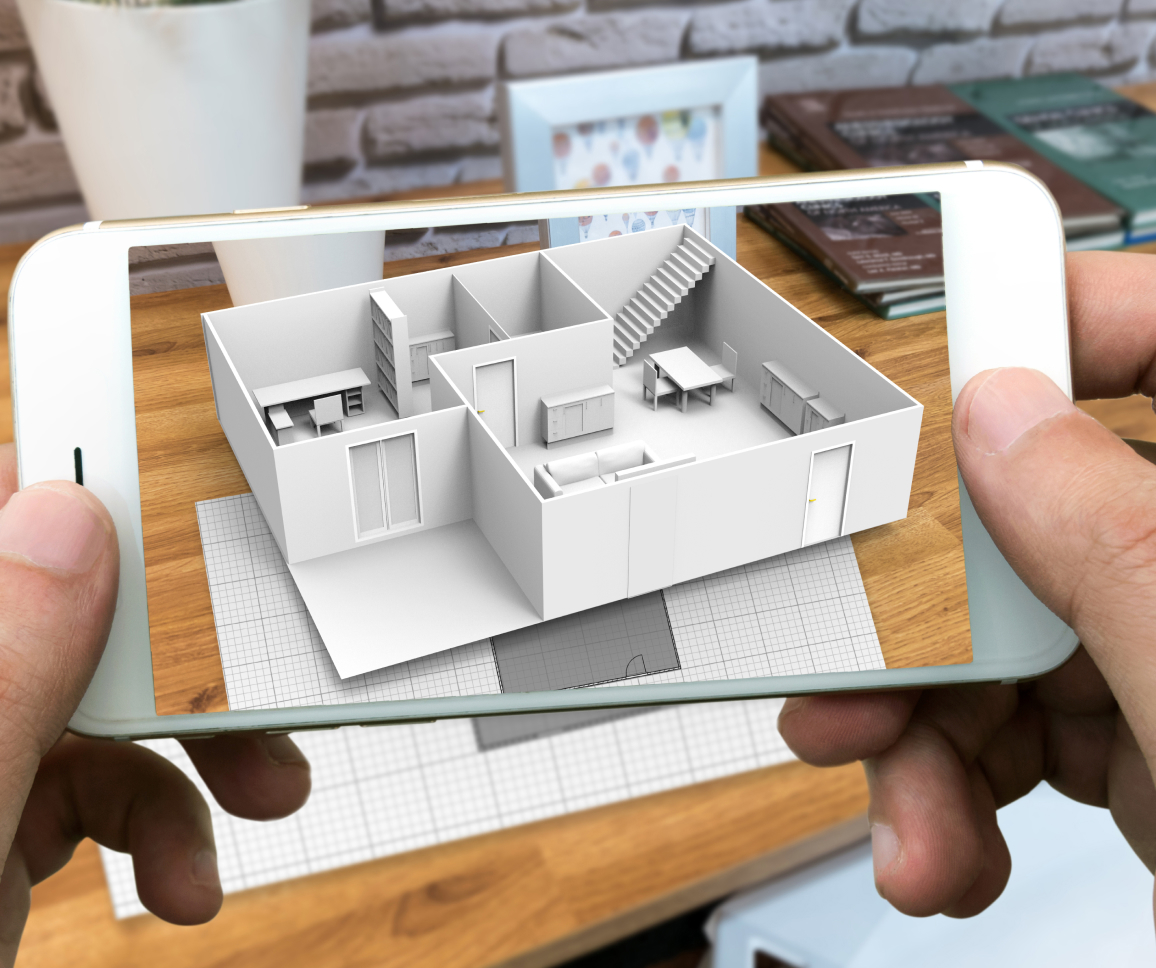 3D models of real estate projects have a high level of detail, which makes them often unsuitable for AR. Therefore, our dedicated team of developers and 3D artists have optimized the models in such a way that they are suitable for AR, without any form of quality loss.