Rent out commercial real estate with AR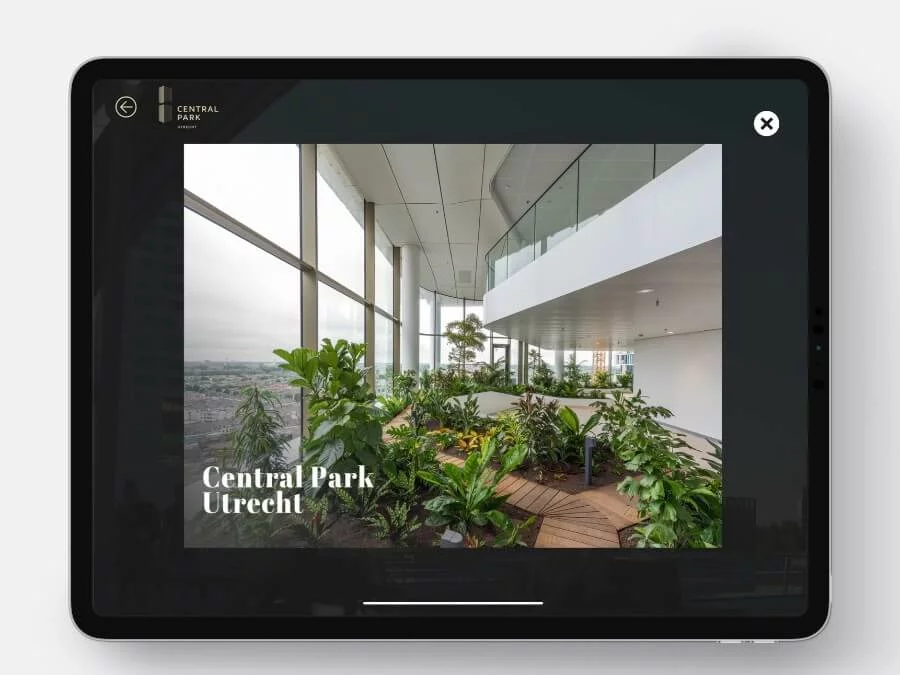 The corona crisis has made it more challenging to rent out office spaces. That is why we were asked to develop an Augmented Reality (AR) application for APF International, in collaboration with Lefhebbers. We visualized the office building 'Central Park' in Utrecht in 3D and enriched it with digital hotspots. In this way, sales employees are supported with catchy material for rental purposes.
Commercializing square meters has never been so unique, visual and effective!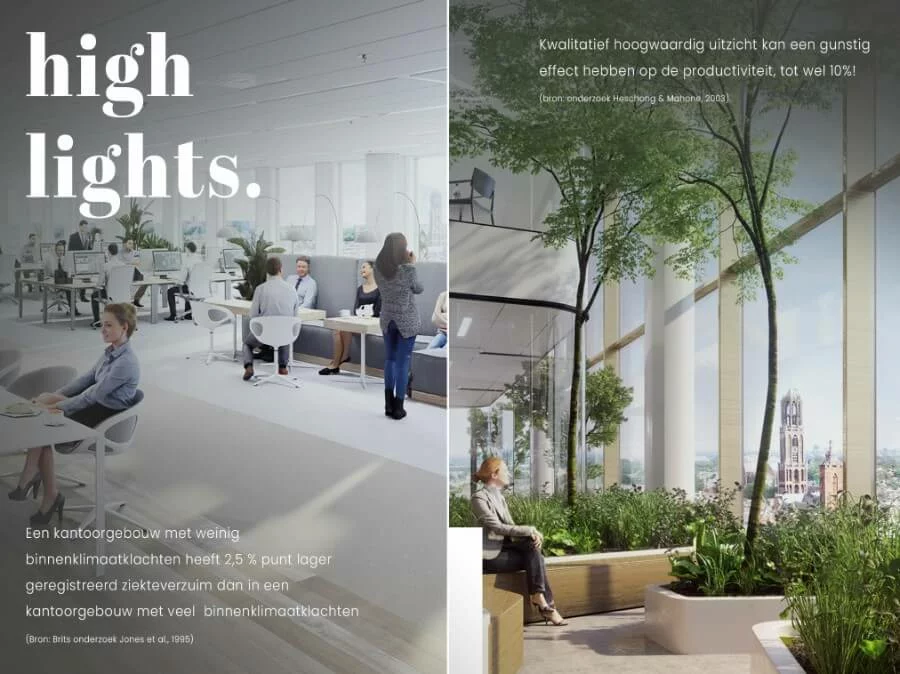 Are potential tenants curious about the different floors of Central Park? Then simply click on one of the digital buttons and show them a realistic impression of the inside of the building. Are they looking for more details about renting an office space? At the touch of a button, you get all relevant information.
Not around anymore? Then Central Park comes to you!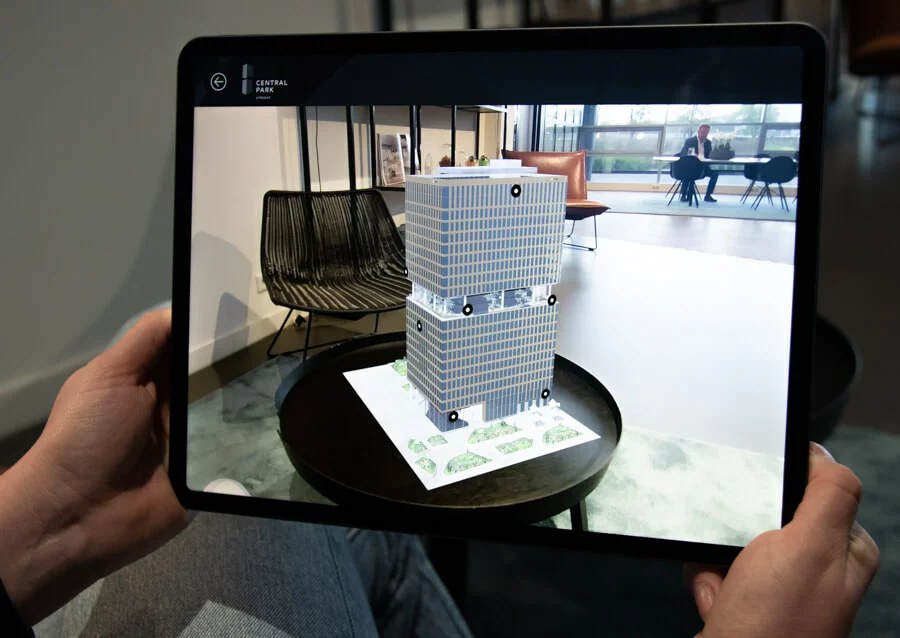 Are potential tenants no longer near you or the building, but do they still have some questions or do they want to view the property again? No problem. The AR application makes it possible for Central Park to appear anytime and anywhere. Even in their own living room!