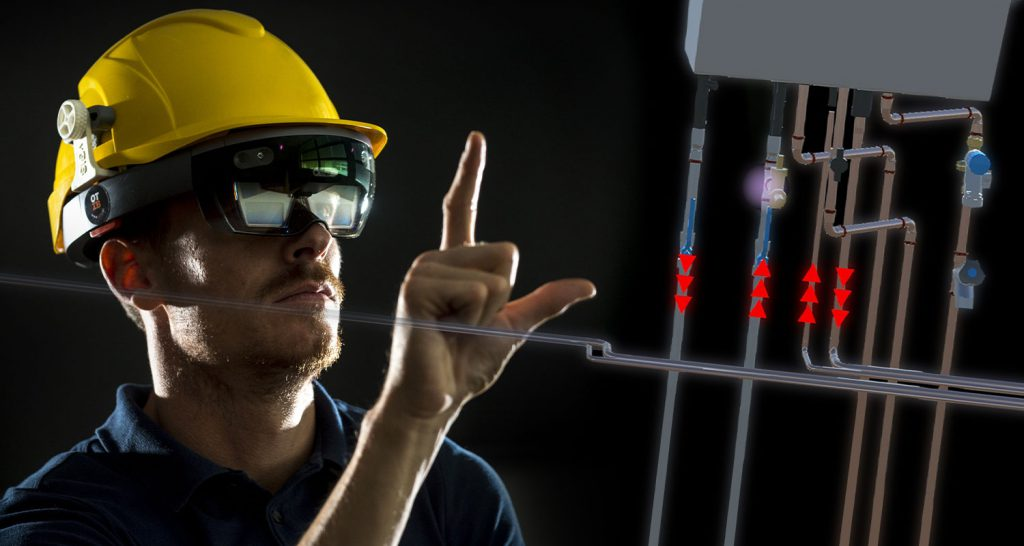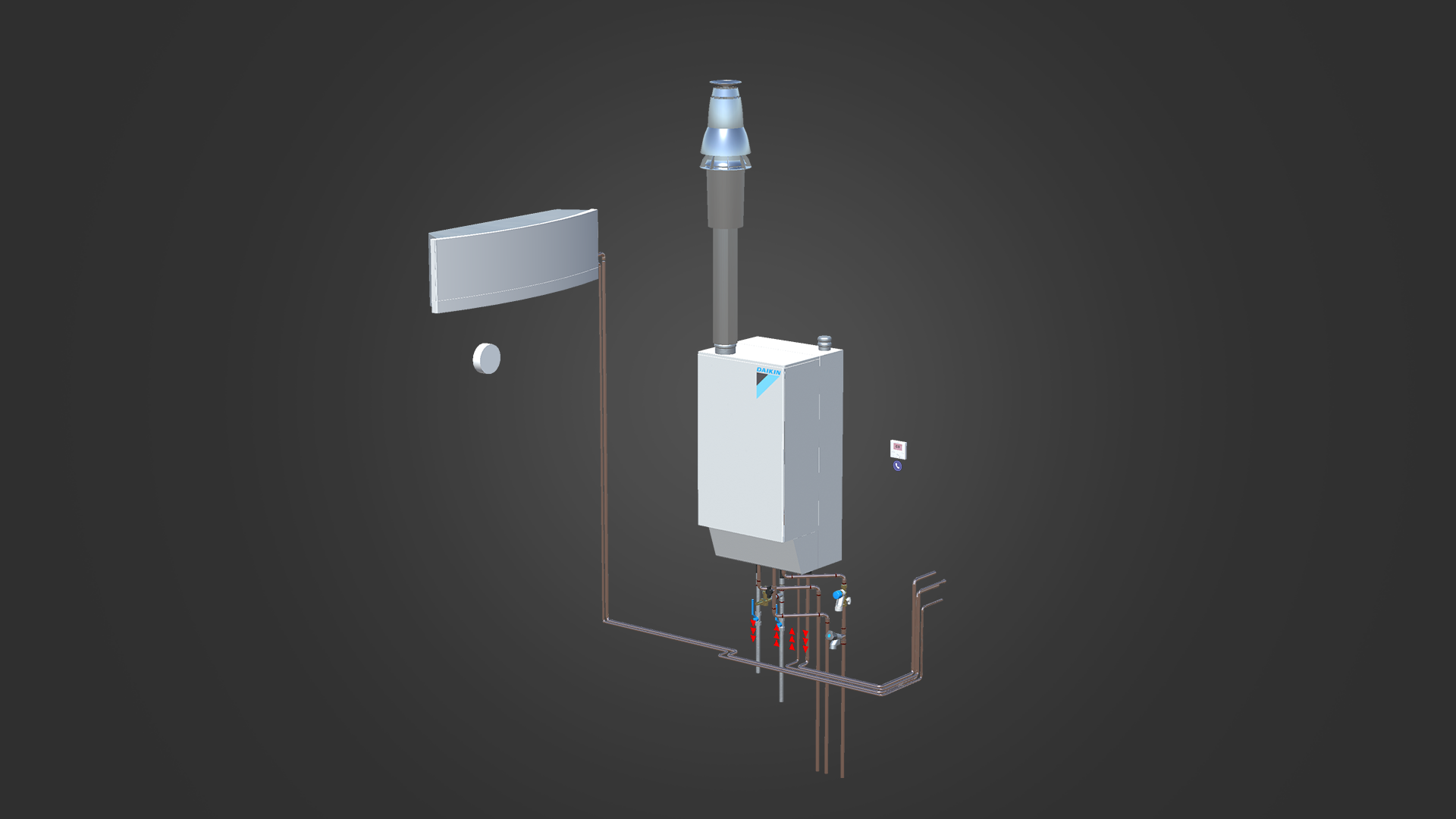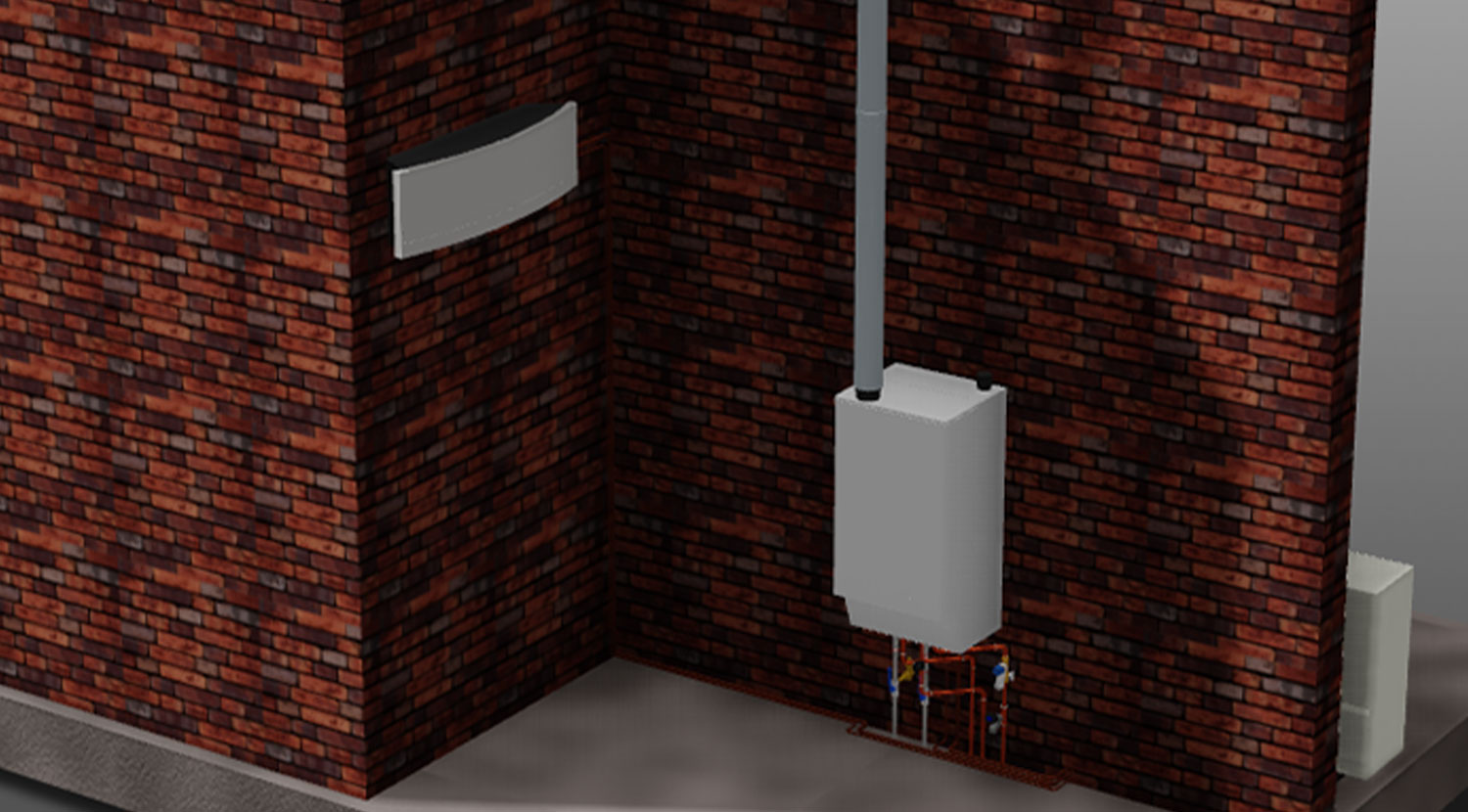 DISCOVER THE HEAT PUMP WITH MIXED REALITY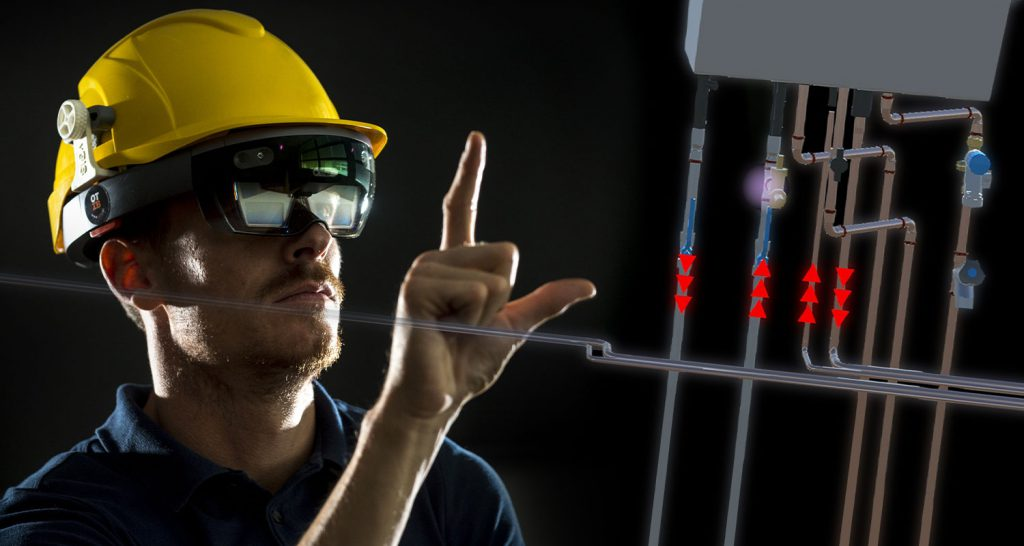 Due to high gas prices, more and more people are considering buying a heat pump. Right now thousands of mechanics are being trained to install and maintain heat pumps. In collaboration with Wij Techniek and Kuijpers, we have therefore developed a Mixed Reality training application for the Microsoft Hololens. With this application, (student) mechanics are virtually trained and guided in installing a heat pump.
SIMPLIFY COMPLEX INSTALLATION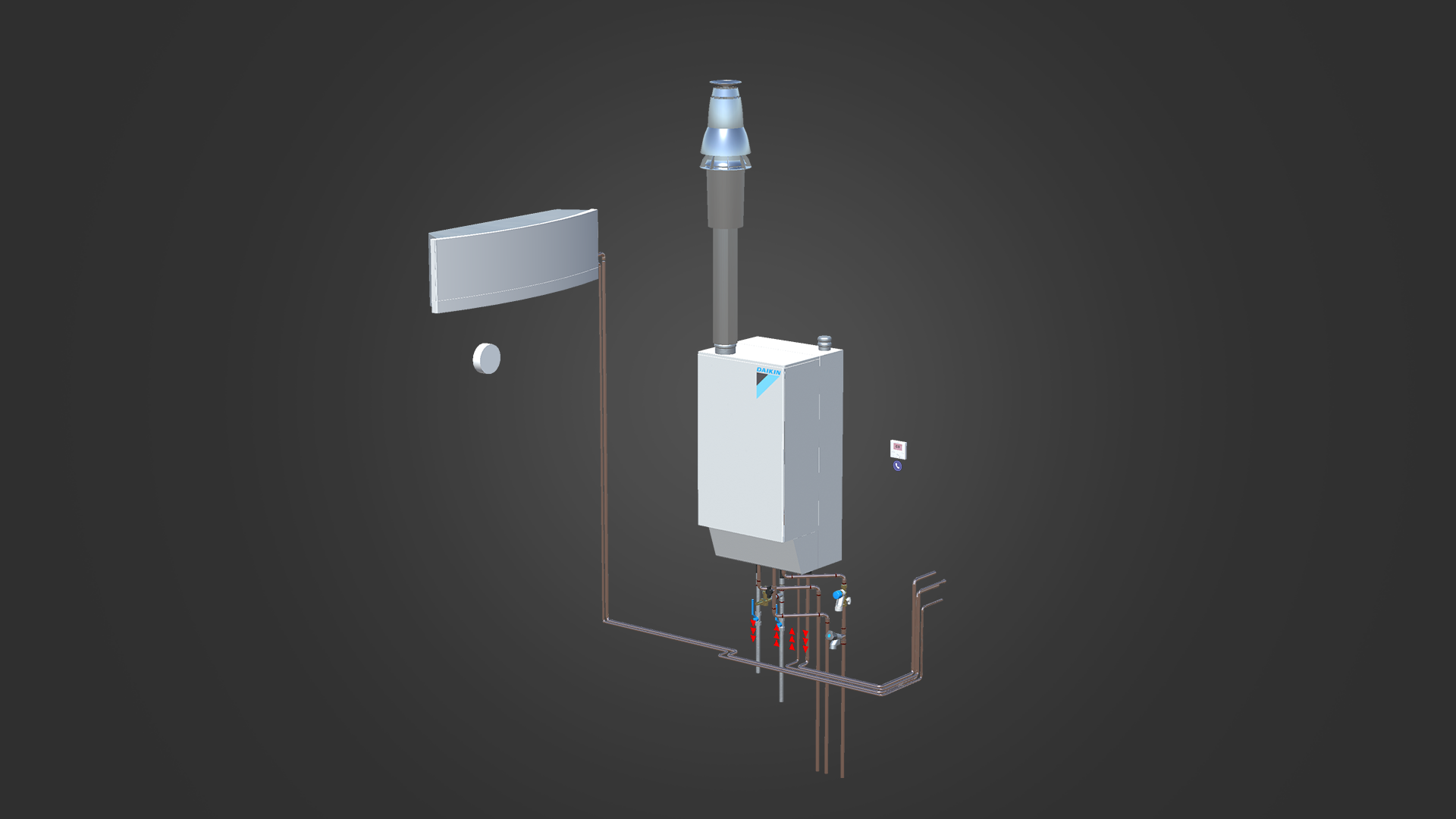 The application can place virtual heat pumps as well as add information to existing heat pumps. If a heat pump is already physically present, it can be scanned with the Hololens. The Mixed Reality application then projects a digital layer of information over it. This creates a combination of virtual and actual reality, which stimulates blended learning.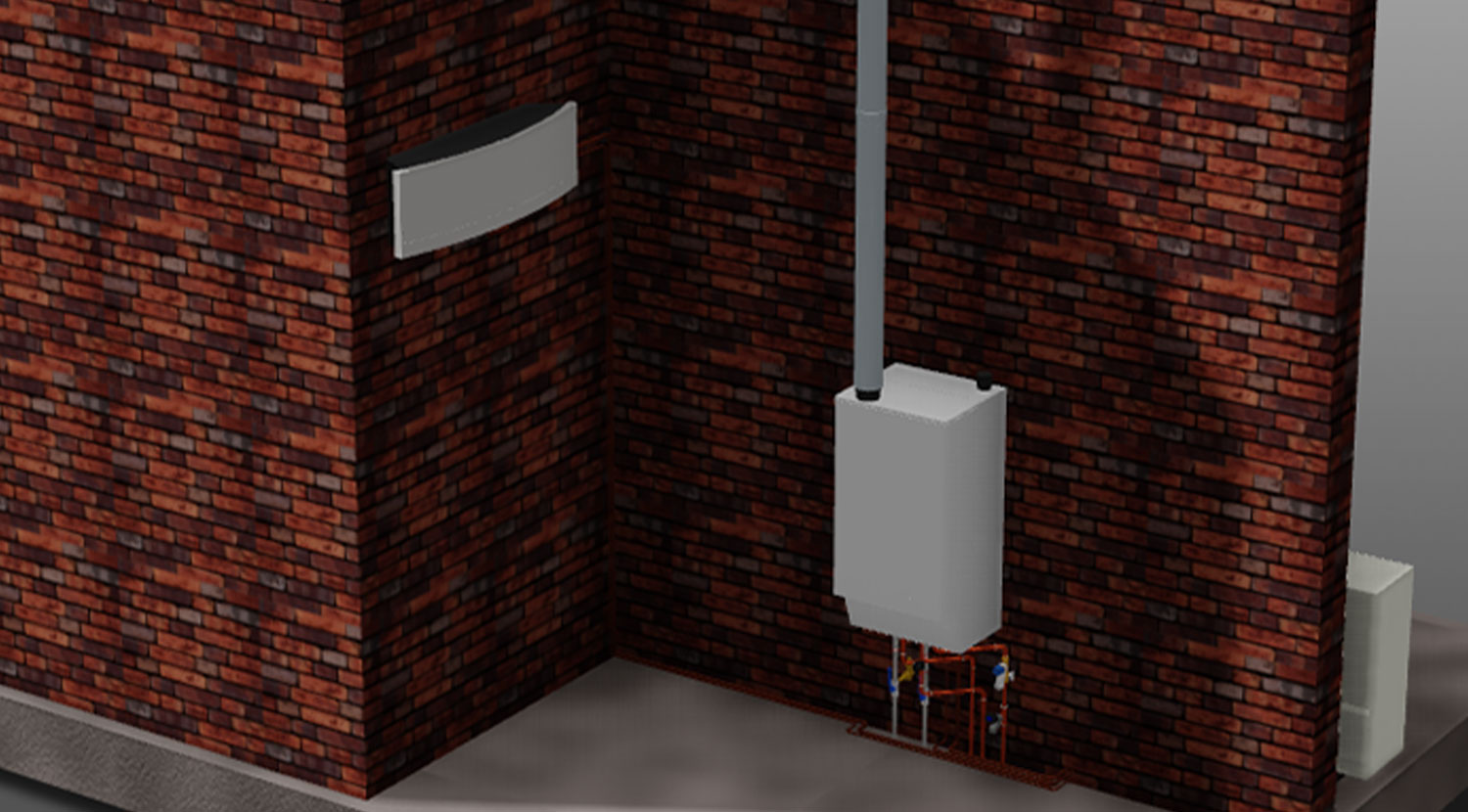 In order to develop the application, a physical heat pump was fully recreated in 3D. In this way we were able to create an Augmented Reality and Mixed Reality application, which is currently used for different purposes. For example, the app can be used for promotional purposes and technical professions, but also for training and education purposes.